Centre Permanent d'Initiation à l'Environnement
The CPIE Chaine des Terrils (Slag Heap Trail) is an association that operates across the entire coal basin of the Nord - Pas-de-Calais region. This association works towards education in and raising awareness of environmental issues, heritage, sustainable development, and eco-citizenship, among other topics.
It also offers various training programmes: BPJEPS (Vocational Diploma of Youth, Mainstream Education and Sport), Volunteer Nature and Heritage Guide training, naturalist training... It also carries out many studies such as nature and heritage inventories or ecological monitoring and evaluation (banding, radio tracking).
The CPIE Chaîne des Terrils was lead operator in the programme of INTERREG IIIA and IVA and participated in the INTERREG 3A microproject.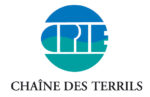 Espace Environnement
Espace Environnement has been recognised for more than 30 years as a pluralist and independent organisation, a neutral convener for the consultation and participation of local players on all themes relating to the living environment, with a particular focus on citizen support, both in Wallonia and in France. Espace Environnement has a rich knowledge of the slag heaps through numerous consultation reports covering energy recovery, social involvement and the preservation of biodiversity. The association has also supported the emergence or implementation of slow walking routes and different neighbourhood dynamics.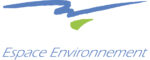 CARAH
CARAH is an organisation of the Province of Hainaut which has developed expertise in various fields, such as the biological evaluation of mining sites and sustainable development of heritage.
Over the course of its projects, the organisation has pursued a fruitful collaboration with various public bodies (Wallonia, municipalities) and other actors involved in mining-related issues (the PCDN, for example).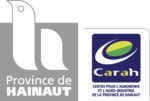 Ardenne & Gaume
Ardenne & Gaume is a pioneering association, founded in Belgium in 1941.
Its mission is to protect and promote natural, historical and landscape heritage, particularly through the creation and management of natural areas in Wallonia.
Ardenne & Gaume currently manages and protects more than 100 natural areas across Wallonia. Private, registered or state-owned nature reserves, or other areas managed under agreement, these natural areas make up several thousand hectares of protected nature.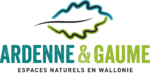 CBNBL
Le Conservatoire botanique national de Bailleul dispose d'un agrément du Ministère en charge de l'écologie depuis 1991, lui donnant la responsabilité d'étudier la flore et les végétations du nord-ouest de la France. Dans ce cadre, le CBNBL a souvent he National Botanical Conservatory of Bailleul - CBNBLhas been supported by the Ministry of Ecology since 1991, entrusted with the research of the plants and flowers of north-western France. To this end, the CBNBL has often assisted with the application of methodology for evaluating the heritage interest and sensitivity of flowers and plants. It has, for example, completed an evaluation and categorisation of northern France's mining sites.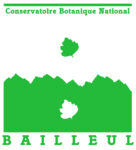 Natecom
Natecom is a Non-Profit Organisation founded in 1970 by a group of enthusiasts. Since 1973, it has participated in the protection and showcasing of the slag heaps of the Binche region, semi-natural spaces that recall the area's mining past. The association is recognised by Wallonia as an Interpretation Centre for the terrils (slag heaps) and as a local environmental association.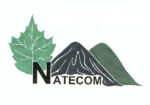 City of Charleroi
The City of Charleroi enriches the project with skills of its various divisions, in particular those of the Tourist Office, a privileged interlocutor of the General Commissariat for Tourism (CGT) of Wallonia, the Urban Planning Division, which works on town and country planning projects and aims to improve the living environment, and the Urban Ecology Division, responsible for the maintenance, creation and development of public green spaces.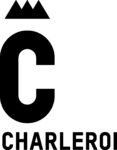 Chana
Charleroi Nature, more commonly known as Chana, is an environmental non-profit organisation founded in 2009 under the impetus of several individuals concerned about the protection and appreciation of the natural heritage of the Town of Charleroi. Its objectives: the management of the Charleroi Municipal Nature Development Plan, environmental education and scientific literacy as well as the development of actions to safeguard biodiversity in the green and urban areas of greater Charleroi.